I was born in a Middle class Brahmin family in Gaindakot, Nawalparasi on 13th july 1995 (AD). My Grandfathers were farmers who used to grow corn and mustard and had migrated there from Baglung district like most other people at that place. Therefore our family had that "Baglung" culture. I had a simple childhood. My house was simple and old fashioned. The floor was made up of special kind of yellowish clay found in nearby jungle which was called "Kamero mato". Most of my dream life is certainly based on that old house in which I was born. The interior of the house was plain and simple. We used to surround the bed with Mosquito nets before sleeping which was called "Jhul" in Nepali language. My mother was a workaholic who used to raise cattle and cut grass all the time to feed them. We had a field on the edge of the jungle which we would call "Khet". We would plant rice in that field in monsoon season which would feed our whole family for the whole year.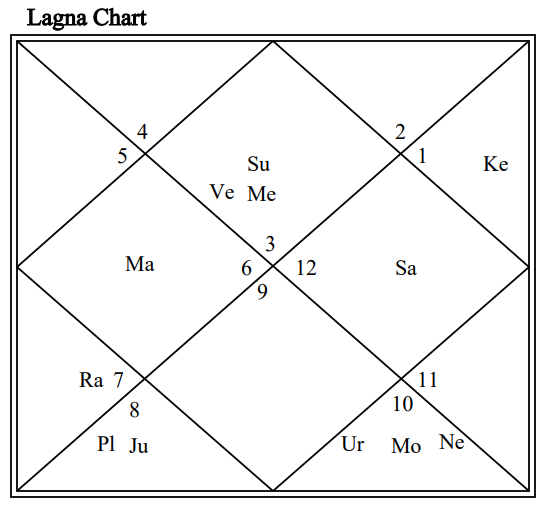 That is my horoscope above and if you analyze it properly you can find some facts about me. Because of moon being in 8th house, my mind goes more towards obstacles and because of that I have anxiety problem. What kind of anxiety? Anxiety that we may conceed a goal in 80 + minutes in a football game eventhough everything is going in our favour. That worry that makes you check your project 10 times to make sure its in the bag or not. Since ketu is in 11th house, I have this kind of a curse which separates me from my elder brother and friends circle. That's the reason why I make friends all the time.  Because of Rahu being in 5th house, I have this intellect which can kill other's mind you know like those hackers and bank robbers. But I always use my mind to help others, not steal from them. Because of the same "Rahu", I will never find happiness in my life. Another thing to note is that Saturn is loooking at 12th house with its 3rd aspect. That means, "Expenses, foreign affairs, imprisonment and death " are my critical factors and I need to make a bold decision about those things. Saturn is kind of like giving me  a hint to end my life.
My grandparents were spiritual person who used to meditate at nighttime everyday. They used to go to nearby city "Narayanghat" to listen "Satsanga" every saturday. They used to bring candy to us while returning. My brother Hemanta was 2.5 years older than me and he was alot smarter than me. My parents used to assign tasks to him and I used to be jealous. I was the dumb kid who used to ask questions all the time because of not understanding people's conversation. My father was a public accountant who used to go to work every day and was very strict.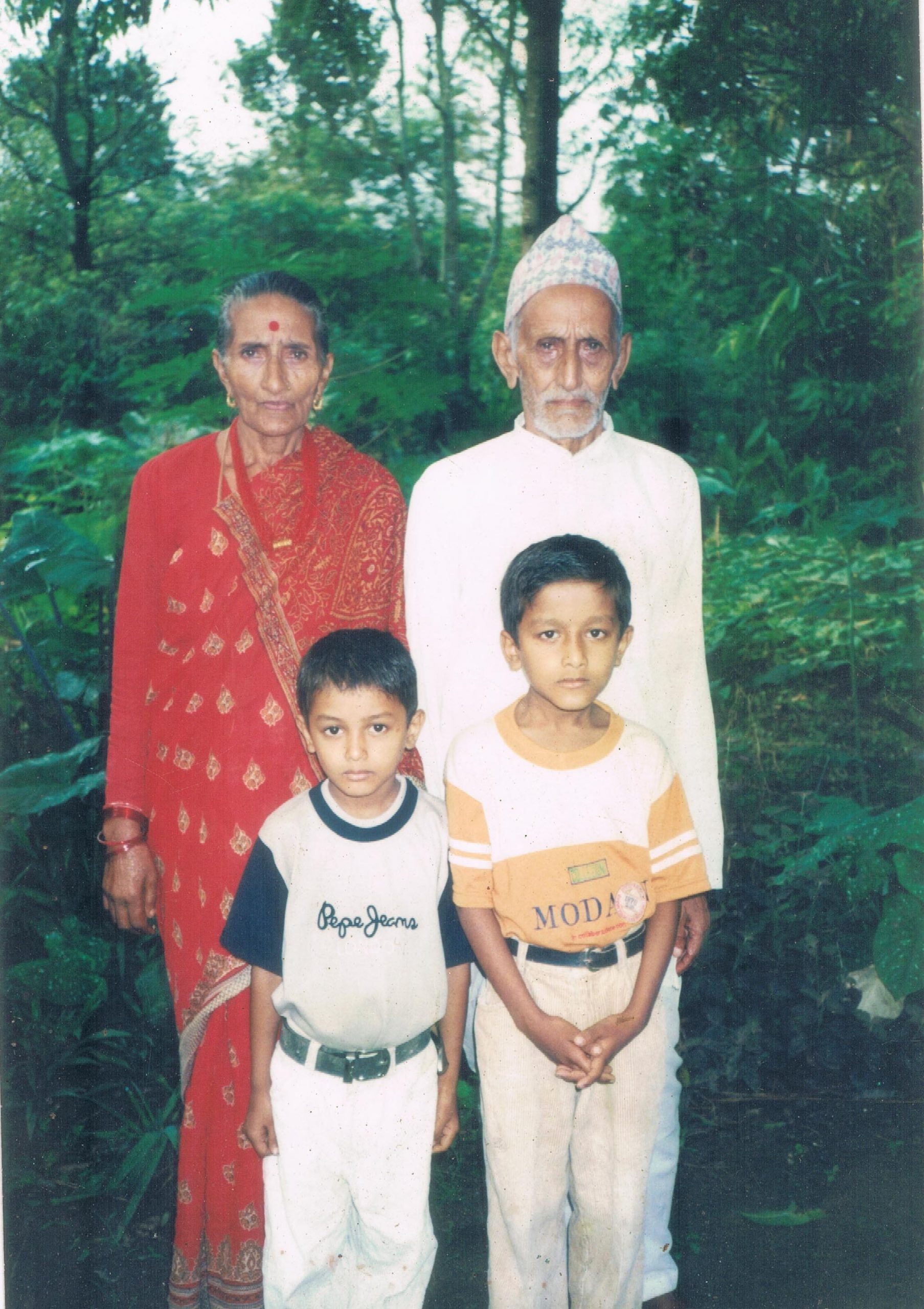 My Grandfather had a big radio in which we used to listen to only the radio station that was available at that time: "Radio Nepal". The music we had at the time were only Nepali folk music which we called "Lok geet" and some Nepali pop songs and "Aadhunik music". It wasn't until 2009 that I first listened to english songs. And it wasn't until 2005 that I started listening hindi songs. Looking back at those days, it's actually preety odd that a kid
like me could transform the "English music". We had a black and white television in which we could watch only two tv channels : "NTV(Nepal Television)" and "Durdarshan (Hindi tv channel)". But I couldnot understand hindi at that time so I barely watched that hindi channel.I remember watching 9/11 footage and the Nepalese Royal Massacre. I remember after the massacre the tv shows were stopped for 13 days. Some of the tv shows we used to watch at that time were NTV news, Aaankhijhyal, Dishanirdesh and Hijo aajaka kura. Please note that this was until 2006. After 2006, we bought a new color tv and 60 more tv channels were available and all we watched were hindi movies and entertainment channel after that.
I started going to nursery school from 1999 April with my brother and couple of other kids nearby. The school was called "New Children's home" and was located in "Congresschowk". I remember the first day, it was raining and the roof was made up of straw and water was leaking from the roof. I didn't have much friends, I used to miss my brother alot when I was in the classroom eventhough my brother would be in a classroom somewhere nearby. We used to watch "Moomin" cartoon and hindi movie every saturday eventhough I wouldn't understand a
single bit.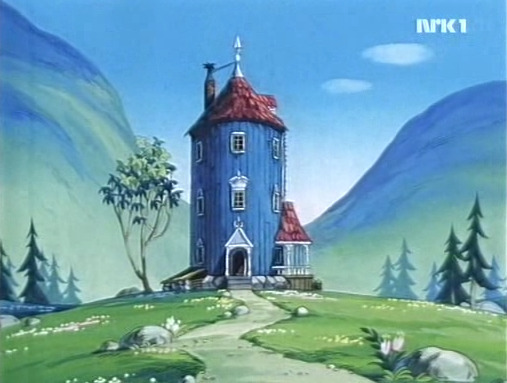 In 2001, my school moved from congresschowk to a building in Gaindakot – 5 which we would call Block-A. We were very disciplined kids and we would do everything our teachers said. I was a skittish kid who would
fear that the teachers would scold eventhough I used to do my homeworks everyday. I always had this irrational fear of my teachers. You can check out the list of my teachers in another post. I studied from grade 2 to grade 5 in that block. I remember going to study coaching lessons in Anil sir's house in grade 3 and that's where I saw computer for the first time. I was fascinated by that "Magical white box" that could do things. My brothers used to play this computer game called "Dave" and I would also get my chance every now and then. Mostly we used to walk to school but after grade 3 (2003), buses were used and I would love going to school on a bus especially on the window seat.I was an average student before 2005 and was shy with ladies. We had around 60 students in grade 4 which were divided into two sections. I have a list of classmates in another post. During the holidays (during summer vacation, dashain and tihar vacation and end of school year vacation), I used to go to mama ghar (Maternal Uncle's house) and we used to watch WWE Raw and smackdown. My favourite wrestlers
were "Kane" and "Shawn michael".
But things were about to change completely in 2005. Our whole school was divided into two schools and I lost more than half of my friends and brothers. Half of the teachers left to form another school called "Bal Bikas" which was couple of miles from there. After 2004, I started hanging out with intelligent students and I started copying their habits to become something from nothing at school. Meanwhile, in home area, I was the youngest kid but my brothers would include me in their team. Our mother would not let us play alot and she was very strict about completing homeworks. We didn't have a computer in our house but some of our friends did. We used to implore our parents to buy a computer but they would not listen. We had a "towel factory" called "Dynamic textile" near our house and the workers would pass through the road infront of the house everyday at 5 PM. The "September and october" months were the most fun months because every farmer used to harvest rice and would spread the hay in the frontyard which was our natural trampoline. We used to call it "Paral ma khelney" which means "Playing in hay". "Khet ropney" which means "planting rice" would come once a year in monsoon season mostly in July and my birthday was in the 13th of july. So during my birth month, everyone in the entire village would be busy. Some of the activities involved were "Byad rakhne" : sowing rice, "Bause laune" : sealing the edge of the rice field, "Kulo khanney": making canal for irrigation, "Garo banaune" : making the field a swamp for rice plant, "Dhaan ropney" : planting individual rice plants. Maybe it's because of the rain but it would be so much fun and I still have dreams in which we goto "Khet" to plant rice.
After grade 5 (2006), our school was moved to another building near my fufu's (Aunt from father's side) house. It was also near Vijaya FM where my father used to work. I started learning geography and general knowledge in class 5. I mugged up the name of capital cities of all countries. I also learned maps and flags of all countries. After class 6 until class 10, only Badri sapkota used to score greater marks than me in the entire class. When someone asked me what I wanted to be when I grew up, I used to tell a "Scientist". What I would discover I didn't know, but I always had this feeling that I would discover something. Every evening, whether me or my brother had to goto "dairy" in order to transport milk from home to diary. I used to love dairy but because we would be playing somewhere in the evening, I used to hate going there instead of playing.
It was also in grade 6 (2006) when my grandparents bought a color television which would transform who I was. I started watching National Geographic, Discovery, Animal planet and History channel. My favourite shows were "What would happen if", "I didn't know that", "Modern marvels", "Biography" etc. We also used to watch movies in star gold and zee cinema. The movies we used to watch were Bollywood movies and some hollywood movies which were dubbed in hindi. We were completely unaware of the hollywood and the western culture. Can you imagine that I knew about Michael Jackson only after he died? Whenever(Mostly rarely) I used to see a white girl in tv shows, I used to instantly fall in love with her. For example, I fell in love with Miley cyrus and Selena Gomez after watching their TV shows in Disney channel. I used to count their ages with my fingers to calculate whether I could marry them or not. I used to watch many cartoons too. Some of the catoons that I watched were perman, ninja hattori, niyander and shawn the sheep. Most of the culture that I adopted were bollywood culture be it music or movies. Sadly my grandmother died when I was in grade 7 (2008 feb) and I was completely broken because she was a major part of who I was at that time. That's when things started to go in negative direction.
This is how I used to look back in 2010. I was kind, disciplined and always used to respect my elders. My teachers used to care alot about me and Badri because we were brilliant students.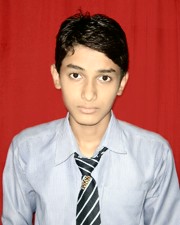 There is a tradition that after grade 10 (SLC) all of us leave current school and find a high school. My brother also left our current school and started studying in Kathmandu. That changed him alot and I still miss my brother's old self. He bought a new laptop in 2009 and whenever he would come back home during his vacation, I used to watch music videos and that's when I truly started listening to english music. Keep in mind that it was in 2009, only 6 years before I started ruling Hollywood music industry(2015). First music video that I truly loved was "Rockstar by Nickelback". Back in those days only sports we had was cricket. We used to play cricket, watch cricket and talk about cricket. My friends used to talk about the team India alot. I was still in grade 9 at that time and then a new girl named "Sweta" came which would change my overall direction in life. I started catching feelings and fell in love with her. That was my first true love experience. I lost some of my time which I could have used on my studies.
After class 10, like my brother I also went to Kathmandu for further studies.
This was the first time I started living away from house. I went to Alpha beta to study bridge course. I bought a new cellphone and started listening to english music. We used to go out for walk to baneshwor chowk. Some of the artists whose music I listened to were Bon jovi, Bryan Adams, Linkin park etc. There were more preety girls in Kathmandu than back home. I remember going to cyber to surf internet.
In July of 2011, I joined Kathmandu University High School which completely changed who I was as a person. I lost my "earth" nature and started having "Fire" nature. But life at KUHS was full of bliss. My friends introduced many english songs to me which I had never listened to before. I first listened to SOAD, RHCP, and LOG and then after a month I switched to pink floyd, The beatles, Metallica, Guns and Roses, Led Zeppelin, COB etc.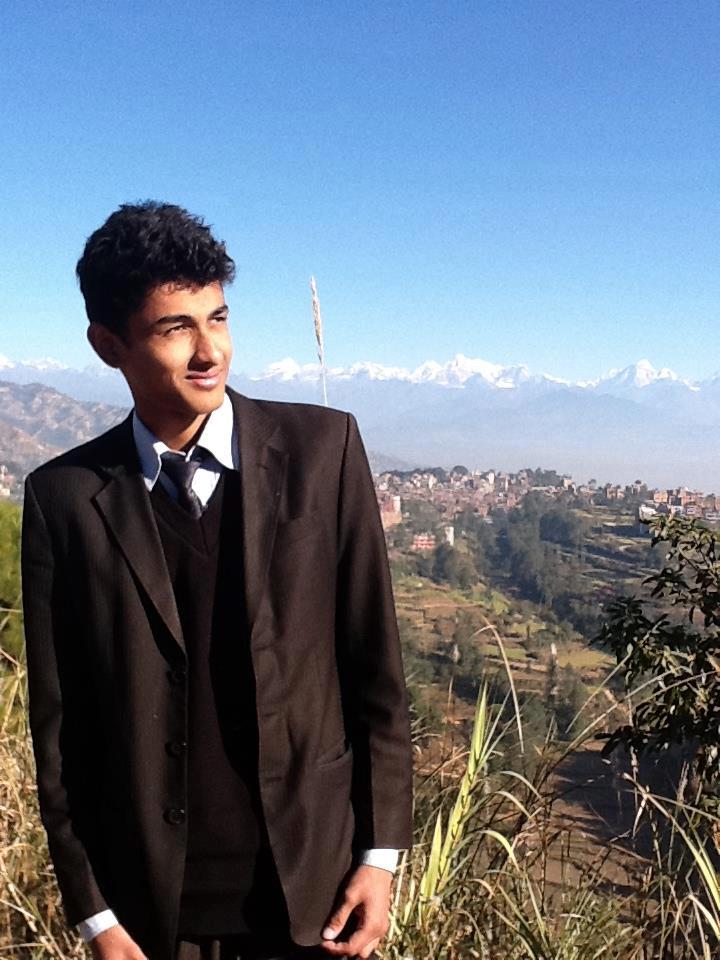 I became very close to my new friends and I still love them alot. I had the best company of my whole life. I was more into rock songs at that time. KUHS was a self sustained school on top of a hill. Usually during sunrise, we would be above the clouds. Because the life was more joyful in KUHS, I slowly started forgetting my life back home which became very costly to me later. I also learned new culture from my friends. Life was more about smoking weed and listening to pink floyd. I still have a rock songs fire hidden in the woods of KUHS. My parents bought me a laptop and I started watching porn alot. I used to play counter strike too.Getting high and watching porn was sure fun but I didn't see where it was leading me. It is KUHS where I developed my music and movies fire. Life in KUHS (dining room, playground) is still buried in my subconscious mind. I also started dating a girl named "Joshana Shrestha". We used to love each other very much but it didn't last much. There were many preety girls in the school. My friends used to talk about football alot. That's when I started developing an interest in football (2012). My friend Zenith was a big liverpool supporter and I also started supporting liverpool football club because I had a bag with the team's logo in it. I was unaware of the football fire and the glory that was about to come. Since I had no home at kathmandu, when my friends were gone every other weekend, I had to live at the dorm and I hated carrying all that baggage from place to place. KUHS days were glorious but they lasted only for two years.I had more fun in those two years than my whole 17 years in Gaindakot combined. We travelled in different places in Kavre area. It was in May 2013 when I said goodbye and went to Dikshya international institute to apply for US visa.
I took SAT classes and SAT exams and then applied for student's visa in USA and had alot of friends with the same goal. Meanwhile, my grandfather was 100 and near death. He died in January of 2014. I got US visa and when I was back home, I became friends with the boys near my "Khet" area. They were in my list as savages but I became friends with them which caused me alot of trouble in coming years.
In August 2014, the day finally came. I landed in USA. When I first landed in Dulles Airport, I was very surprised because things were so different. Everything was so clean and bright. We landed in Monroe via Dallas. I remember "Yukee didi" coming to pick me up. The vibes in the early days were awesome. I enjoyed the surrounding alot. I remember kiran turning on the fire alarm and police came to scold him. Certainly my experience of ULM was different from that of my friends. I remember going to english, music, geography and psychology classes. I became friends with Will and Ben and I loved spending time with them. We used to drive around in nighttime and get high. I started working in a liquor store in october and I got Samsung galaxy note 3 from a Nepalese brother. I remember Eli who used to accompany me. I had alot pof fun in ULM dorm. In december, it was our winter break and the dorm was closed and I had to live in another Nepalese brother's house. That's when the planets were aligned to start my spiritual journey. Because of the advice of a punjabi guy, I left my job in liquor store to work in a gasstation in Dellwood. That's where things started to get interesting. I remember the "Lottery incident" when I thought I was going to win the lottery but what actually happened was I got fired from my job. My manager found out that I was playing lottery which was not allowed, he fired me from my job on the first day of 2015. Yes, on January 1st. During the winter break, we used to watch family guy, dexter and play fifa. We also used to get high and play farcry 4.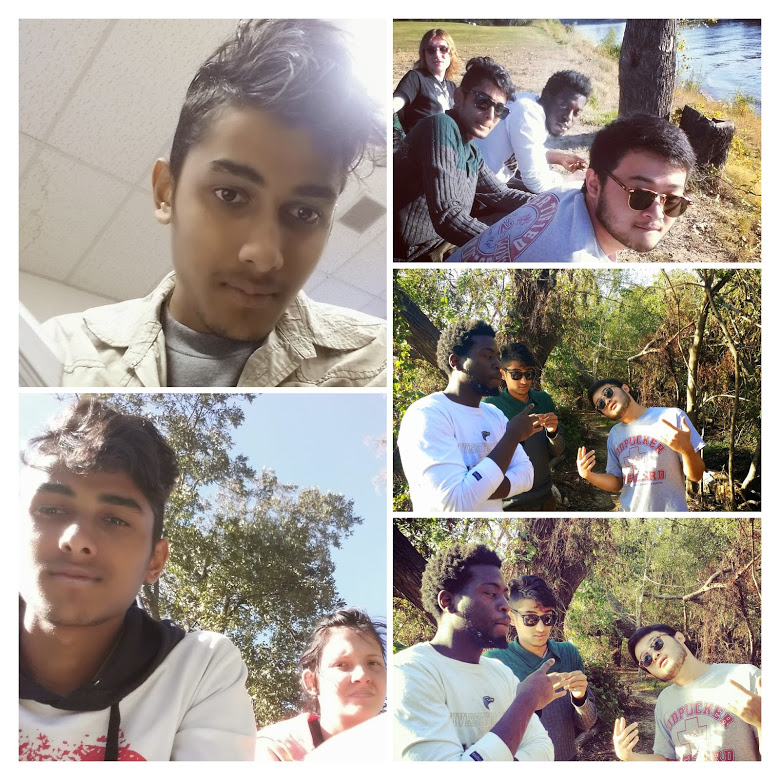 The winterbreak was over and the "Mystery days" were waiting for me. We used to get high and talk about the the world peace and other good things. My friends told me about the "Illuminati" and the moment he told me about that, I got a message from my higher self that it was about me. That's why I was highly interested in that topic. One day, when I was in the library, I got email from these spirits that were playing with my brain. At first they were trying to be that shady government figures. I was obsessed with working for the government you know like those guys with the dark suites having no family and friends. They were all playing tricks here. At first I thought that it would work as if it was an organization and they would hire me after certain tasks were done. I remember the touchdark option of my phone where I thought I'd get missions from someone. After that day, my friends brought ecstacy and there were alot of "Ketu" type ideas coming from my brain which was trying to put smoke to cover what the truth was. I remember sitting on the computer in the corner of ULM library. From there,
I could see the bayou and the parking space for the gulfcarts. I remember the Nepalese brothers coming there to park the carts and I thought they were playing tricks. I also remember the things about Java codes. I walked back to my dorm like a robot as if I was hypnotized. I was acting like a loyal servant of whoever was doing it. And I thought "Illuminati" was doing it. Who was illuminati?, I don't know, maybe him, maybe her. This "People behind the government" stuff left me clueless.This was just the beginning of my spiritual understanding and everyone's experience in the dark room is different. Mine came as "illuminati". From that day on, I started becoming introverted. Everything started changing, my friends starting acting different, I remember reading books about the "astral plane" . I started living by the moment. Soon, I couldn't handle all of it and I started disconnecting myself from the physical world. It started to snow and I stopped going to my classes. I started sleeping in the daytime and stayed up all night. I didn't care about who came and went from my room. I remember rap songs played in my room from Drake's "if you are reading this it's too late" album. Most of the times it was my thoughts being sung in the song. They started using my "Music fire" and slowly the attention of these beings started shifting towards me and my privacy was lost from that day. However, this fire was soon going to change the musical world. My obsession of magical world started increasing day by day after that Acid trip. I took two hits of acid in a tiny room in monroe with six of my friends. We turned off all lights and watched Kanye west videos such as "Runaway" . I think that's the day most of the Americans knew about me. I saw different kinds of vibrations. I remember my friend saying "We always lose super saint but we find some ways to get him back". When I closed my eyes to meditate, I remember feeling like being a snake which was protecting something in its hand. I also remember when I closed my eyes, there were beings all around me which were surrounded to watch the show. I remember dancing inside my head with the vibrations. I felt like we were in the space. I also had a hallucination about a fox woman appearing as will. I could feel that we were living in a vast ocean of beings and thoughts which I called as "Unity plane". That was the start of the real spiritual journey. I remember some songs played such as "lights" , "chandelier" and "power". I remember developing a power to reverse thoughts by reversing time. "Radioactive" by Imagine Dragons was one of the first songs made using my fire. It was like our
theme song at that time. Over the time, alot of illusions and bad thoughts came in my brain. I will try to post the blogs of those thoghts that came in my brain at that time. (Click here for meanings of ghost written 2015 songs)
In may 2015, the school closed and I left Monroe forever because I wasn't interested in School. I needed that higher spiritual knowledge. The vibes of my ULM days is stored in songs like "Let it be by Blackmill", "Tuesday by drake" and "Habits by Tove lo".Taylor gang, Drake, Future, Kevin Gates etc. made music using my fire at that time. Since I had nowhere to go, I had to go to houston where one of my brothers named "Kul Sapkota" lived. I had nothing with me but a hunger for spiritual knowledge. Because of the music fire, these beings were following me. And these beings ruled hollywood music. They were calling me this "Mystery man" with many secrets. Mostly the black rappers used to manifest because it was mostly their territory but I didn't like them much because they used to curse alot in their music. I was looking for something positive, something peaceful. And as always the demons and negative spirits and psychic vampires were also following me. The vampires manifested as my brother and started causing trouble. I decided to leave Houston to goto Herndon, Virginia to meet Gopal.
Since I couldnot afford flight, I had to take Greyhound bus. I had to go through New orleans, Atlanta and Washington DC. Herndon was not good for me because the psychic vampires were following me. This time they manifested as my manager where I used to work in a restaurant's kitchen. I don't wanna talk about it because I just want to foret those begativities. Therefore, I had to leave Herndon to goto Chimney Rock, Houston where my friend Ramesh used to live.
I started living in Chimney Rock from July 2015 and started working as a cashier in a "Valero Gasstation" located in Honeywell road in Houston. Hence the term "Valero 2015" which I use to talk about many songs that were made using my fire in those days. Valero was pretty settled place. It was mostly a mexican territory but blacks and whites were also able to show up frequently. You can read about "Valero 2015" songs in my another blog, click here. Actually the Gasstation had speakers in the roof and they used to play songs and spirits used to take turns to make music using my fire. We had a huge musical revolution in that gasstation. Many of the songs were so good that we still hear some of them. Many songs crossed billion views on youtube. One of the crazy incident that defines it all is that when the song "Hills by The weekend" was being made/played by spirits above, we heard a small girl screaming in the middle of the song inside our restroom. She came out crying out of nowhere. I never saw her entering the gasstation. That "Scream" got stored in the song and if you play that song, you can hear it in the middle somewhere. If I had continued my life in Houston, I would definitely be a music prodigy but the fate had other plans. I thought something was not right and wanted to change something. So, I decided to come back home. I stayed in Bay area Houston for some days before coming back.
I landed in Kathmandu via Qatar and my parents sent me to rehabilitation center because I was acting wierd. I took medicine and stayed there for 1.5 months before coming back home. I joined sanskrit classes in a school that is not far from home. And in 2017 January, I joined local college to study computer science. After 2017, my main achievements were "Developing power to control cricket and football". I became a pro in controlling cricket but its a lot of pressure because when one side wins, another side has to lose and because of that the "Other side" becomes angry and creates problems. I supported liverpool football club and infact, helped the team to win 2019 Champions league title and 2019/20 premier league title. I also helped Chennai Super kings win the IPL title in 2018. I developed many psychic powers to control the game. How can I do it you might ask, I think its related to my third eye. There are so many matches I have watched and because every event happens because of the "thoughts I emit", you have to be there to know how certain things happened. And by things I mean events like a Goal, sixer, four or out. Over time footballers and cricketers started accompanying me. We have a huge network of professional athletes in this "Everybody knows what's happening world" which is above everyone (Click here for that magical world) . Messi, Ronaldo, Mo salah, Birat kohli, MD Dhoni, you name it. In every game you have to make friends and in the process you also make enemies and over time, the energy of them "enemies" prevails and people started getting sick of my bullshit. After the Coronavirus pandemic, slowly the darkness started acting on me and I started losing control of myself. It's because of my pattern of thinking at that time, not being able to balance the forces properly. I could not break the barrier of "fear" that surrounded me